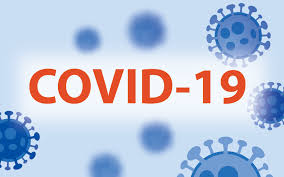 COVID-19 School Health Guidance
Cass School District 63 has aligned health and safety protocols with public health guidance for the school year as follows. Please contact your child's school or the district office if you have any questions or if there is any assistance we can provide.

Staying Home with Symptoms or After Exposure

Parents should not only keep children home with symptoms because of the potential spread of COVID-19, but also for the flu and similar health issues that are easily spread among children at school. The district simply asks that our parents do the right thing to avoid causing illness in other students and families, regardless of what that illness may be.

Parents should keep their child home, get their child tested and report to school if the child is sick or exhibits any potential COVID-19 symptoms, including a fever (100.4°F or higher), cough, shortness of breath or difficulty breathing, fatigue from an unknown cause, muscle or body aches, headache, new loss of taste or smell, sore throat, congestion or runny nose, nausea, vomiting or diarrhea.

Following updated public health guidance, the school district will not require quarantining after exposure to a close contact, unless symptoms develop. Those exposed to a known positive case should follow the related CDC guidance for those exposed to COVID-19.

Isolation Guidance for Symptoms and Positive Test Results

Regardless of vaccination status, students and staff who exhibit symptoms or test positive should follow the updated CDC isolation guidance.

Masking

Masking is very welcome at school but is not required. However, masking is strongly recommended for individuals who have been exposed to COVID-19, as well as for 10 days after a positive test result, including after isolation has ended. Remaining symptom free and having two sequential negative antigen tests at least 48 hours apart can result in ending masking sooner than day 10.

Testing at School and Home

Following updated health guidance, the school district will no longer conduct weekly screening testing. The school district is in the process of acquiring rapid antigen that can be administered at home, or at school when symptoms arise and parents provide approval to do so. At home tests are also readily available to parents through local pharmacies.

Parent Notification Requests

Also in line with current health guidance, the school district will no longer provide close contact and schoolwide low-risk notifications. However, parents who have particular health concerns for their children or family members may request to be notified if the school district is aware of known cases or close contacts in their child's classroom.

Vaccinations

Vaccines are readily available for all school age children and the district recommends parents speak with their family physician about keeping their children and household members up to date on vaccinations, including recommended booster doses.

Monitoring Health Data and Outbreaks

The school district will continue to monitor all known cases at school and as reported by parents or through the DuPage County Health Department. Data and cases will be watched carefully to ensure that there is no concern with outbreaks or spreading of COVID-19 at school. Should this be the case, the school district will consult with local public health officials, take any necessary action and report to parents this information along with any changes in protocols.

Adjustments to Health and Safety Protocols

As needed or required, the school district may adjust health and safety protocols based on public health guidance. The school district will also continue to monitor current CDC transmission levels for our county and region.