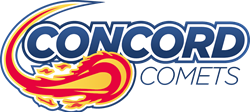 Concord Elementary School Picture Day
Picture day will look a little different this year due to safety concerns. We will be limiting the amount of students having pictures taken at one time to maintain social distancing measures. Please visit hrimaging.com to view the safety procedures that will be followed during picture day.

The schedule will be as follows:

Tuesday, January 26th (Tuesday/Thursday students)
Wednesday, January 27th (Monday/Wednesday students)
Thursday, January 28th (Remote only students by assigned time)

A few reminders as we prepare for this picture day:

You can place your order online through HR Imaging at https://hrimaging.com/#shop
If your child does not bring the order form back with payment, he/she will still have their picture taken for the class picture
If your child is absent, we will have retake days on Wednesday, February 24th and Thursday, February 25th

For our Remote only students

The following will be the schedule for Thursday, January 28th:

Pre-K through 4th Grade

8:30 a.m. – 10:30 a.m. Last Names A – L

11:00 a.m. – 1:00 p.m. Last Names M – Z

Before a student enters the building, parents must also self-certify their student(s) by filling out this form one hour before their picture time slot: Picture Day Covid-19 Screener

Where to enter?

All remote students will enter through the main entrance of Concord Elementary School and exit through door #17
Students will turn in their self-certification form and will be brought to the photo area.
Only the student(s) are allowed to enter the building.

Questions regarding picture day can be emailed directly to mskurzewski@cassd63.org or you can contact her at 331-481-4010.